Illumivue TVI2B-NC 2MP TVI Bullet Camera with NightColor
Illumivue is a NDAA and FCC approved, premium surveillance video system designed for professional security installers. Even at night, our cameras can produce high quality 4K images in full color while providing smart features like line crossing, vehicle counting, auto-tracking and more. This feature rich system is also easy to install as the Illumivue recorders and cameras are plug-in-play.
Illumivue 2MP TVI Bullet Camera with NightColor
Features
2MP TVI Bullet Camera
NightColor
2.8mm @ F1.2 Lens
82ft (25m) LED Range
12V DC
IP66 Protection (Indoor/Outdoor)
see the full Illumivue line up - click here
---
Training and Setup Videos
NVR & DVR Installation & Setup
NVR & DVR Hard Drive Installation
NVR & DVR Optimization
NVR & DVR Local Network Access With Illumivue IP Config
App Systems & Features
---
Download the Illumivue Apps

This download is available in more than one file format. Please select the file format you want to download.
Pending Reviews
Accessories
| | Item | Description |
| --- | --- | --- |
| | BULLET-BACK-TVI | Illumivue BULLET-BACK-TVI Back Box for ILV TVI Bullet Cameras |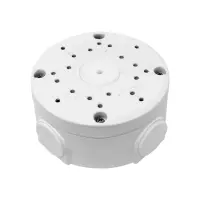 Illumivue BULLET-BACK-TVI Back Box for ILV TVI Bullet Cameras