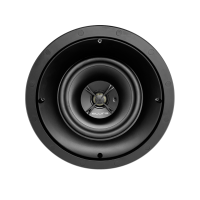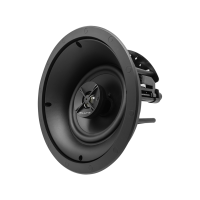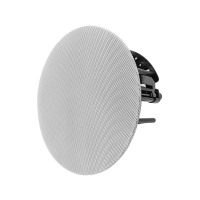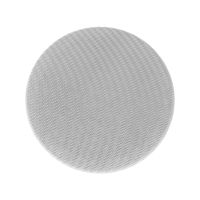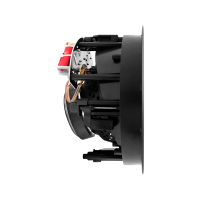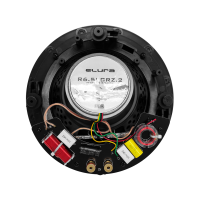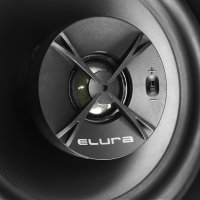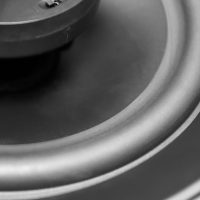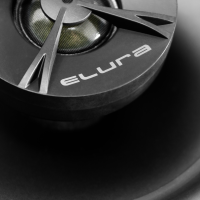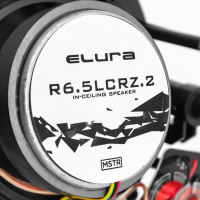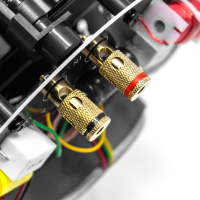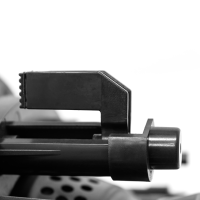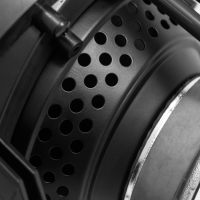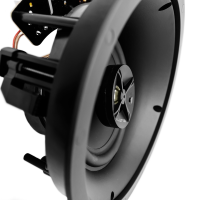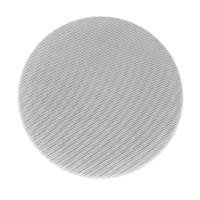 RED LABEL
Elura Red Label is the speaker line that pioneered the quest for a no-nonsense, uncompromised sound, combined with the best aesthetics. Our design team compared the sonic and spectral signature of numerous architectural speakers in the industry, identified their deficiencies, and designed a new platform that ensures the Red Label series provides listeners with a stunning, audible experience.
Feature
In-Ceiling Speaker
6.5" Compression Molded Talc-Filled Polycarbonate Cone Woofer with Rubber Surround
1" Pivoting Fluid-Cooled Tetron Dome Tweeter
Tweeter bridge design.
Bass & treble contour switches.
Nominal Impedance: 8 ohms
Max. Power Handling: 5 - 100 Watts
Optional Accessory
Polypropylene Woofer
---
Polypropylene woofer cone for excellent internal damping and rubber surrounds for excellent flexibility and durability.



Pivoting
Tweeter
---
Most tweeters only rotate 10 degrees. The Red Label tweeters rotate 20 degrees to allow the speakers to be installed in the best visual location while directing the music towards the listener.

Contour Switch
---
Just about all rooms have acoustical challenges. The treble contour switch will allow you to tune the speaker to any room for optimal performance.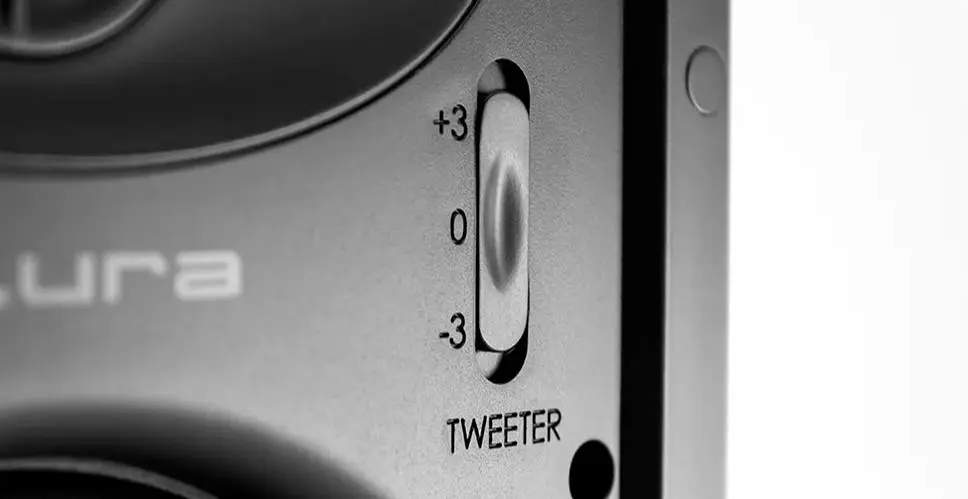 Zero Bezel
---
We expect great performance from our speakers, but not everyone wants to see them. Elura accomplished this by removing as much material and all badging from the grill, allowing a clean and elegant profile for the acoustically transparent grill.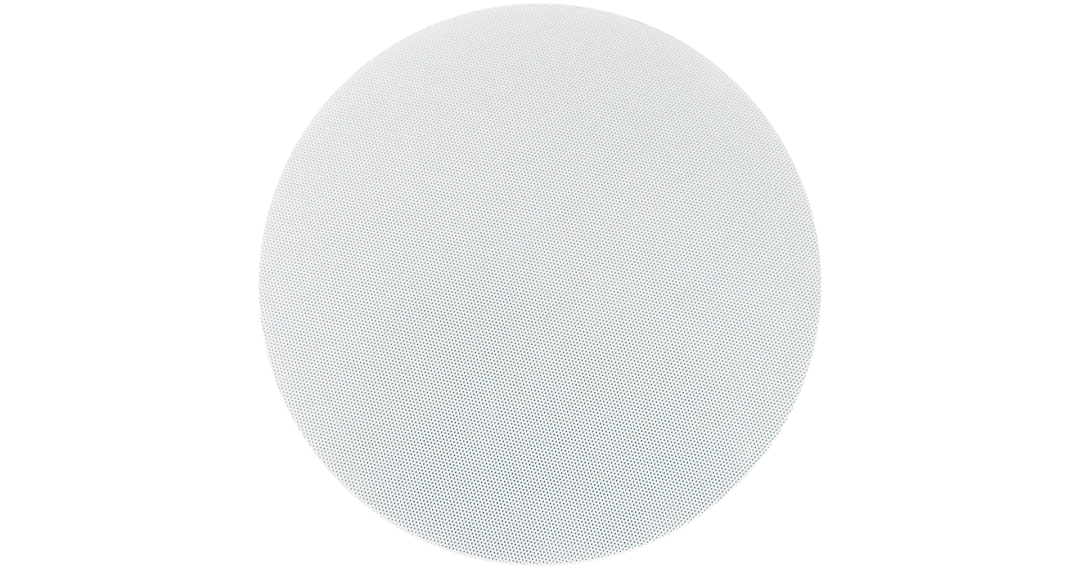 LIMITED LIFETIME WARRANTY - Elura speaker products are guaranteed to meet or exceed the specifications included in this manual and carry with them a lifetime limited warranty under normal conditions of use. This warranty covers free parts and labor on all components with the obligation that Elura will repair or replace any component found defective in materials or workmanship. This warranty does not apply to products that have been abused, incorrectly installed, modified, disassembled and/or repaired by anyone other than Elura or our appointed repair facility.
Specifications
Max. Power Handling: 5 - 100 Watts
Sensitivity: 91dB @ 1 watt/1 meter
Freq. Response: 50 Hz-20,000 Hz
Driver Complement:

6 1 /2" (165mm) compression molded talc-filled polycarbonate cone woofer with rubber surround
1" (25mm) pivoting, fluid-cooled Tetron dome tweeter

Nominal Impedance: 8 ohms
Overall Dimensions: 9.25" (diameter) round x 4.7" D (235mm x 120mm)
Required Ceiling Cut-out: 8.25" (diameter) round (210mm)
Manuals & Technical Documents
This download is available in more than one file format. Please select the file format you want to download.
Pending Reviews