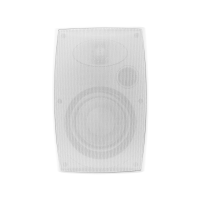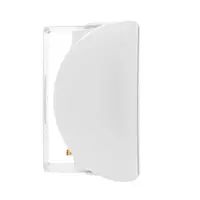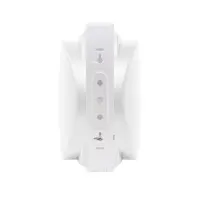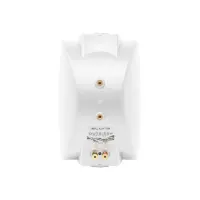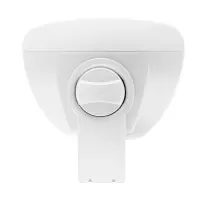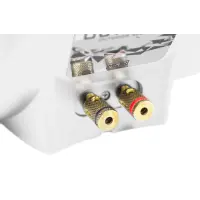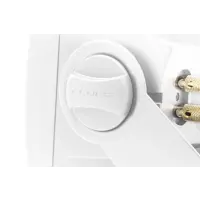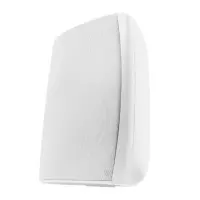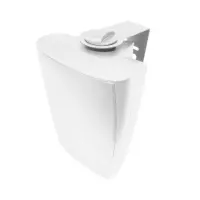 BLACK LABEL
Black Label is Elura's entry point into HiFi home audio. Elura Black Label will sonically outperform most speakers that are over twice their price. The same strict standards that are applied to the Elura premium offerings are present in the design and performance of the Black Label series.
All Elura weather-resistant speakers are equipped with powder-coated ratcheting aluminum mounting brackets that allow for vertical or horizontal mounting.
Feature
5.25" Injection-molded metallic anodized Cone w/rubber surround
3/4" liquid-cooled Aluminum Dome
Weather-resistant, UV treated, high-impact ABS composite cabinet
6 ohms speaker design (NOT 70 Volt).
Power: 5-120 Watts
Available in white or black.
LIMITED LIFETIME WARRANTY - Elura speaker products are guaranteed to meet or exceed the specifications included in this manual and carry with them a lifetime limited warranty under normal conditions of use. This warranty covers free parts and labor on all components with the obligation that Elura will repair or replace any component found defective in materials or workmanship. This warranty does not apply to products that have been abused, incorrectly installed, modified, disassembled and/or repaired by anyone other than Elura or our appointed repair facility.
Specifications
Design: 5.25" 2-way indoor/outdoor speaker system
Cabinet: Made of weather-resistant, UV treated, high-impact ABS composite to resist sun-fade and long-term exposure to the elements.
Tweeter: 75" (19mm) liquid-cooled aluminum dome
Woofer: 5.25" (133mm) injection-molded metallic anodized cone w/rubber surround
Freq. Response: 65 Hz-20,000 Hz
Impedance: 6 ohms nominal
Power Handling: 5 - 120 Watts
Efficiency: 90dB
Terminals: Silicone-sleeved brass push terminals
Grille: Powder coated aluminum
Mounting Bracket: Ratcheting aluminum
Dimensions: 10.75" H x 6.8" W x 6.6" D
Weight: 5.5 lbs each
Manuals & Technical Documents
This download is available in more than one file format. Please select the file format you want to download.
Pending Reviews