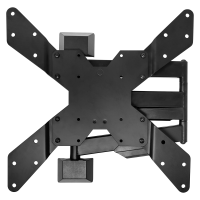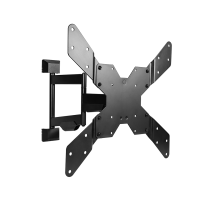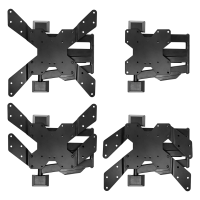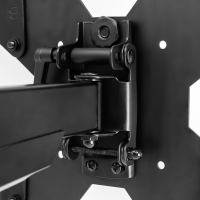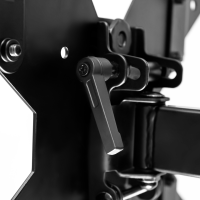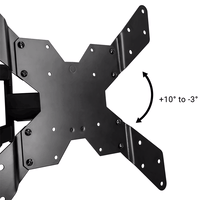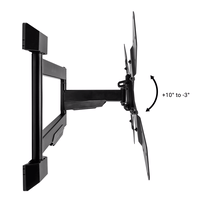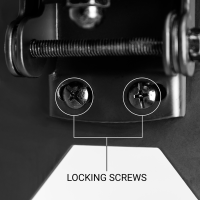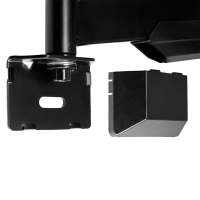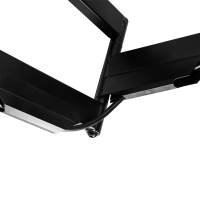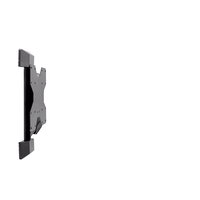 BRKT Brand ARM2346HD Heavy Duty Medium Articulating Mount
What makes one TV mount better than the others? Thickness of the metal, adjustability, brass bushings, ease of installation and seeing as little of the actual mount as possible. BRKT Brand offers the most versatile, functional, and affordable Full Motion, Tilt, and Fixed mounts.
The BRKT Brand ARM2346HD Full Motion Mount is a low profile wall mount for panels up to 46" and up to 70 lbs. The Medium Full Motion Mount has been designed for quick, easy, and accurate installation (all necessary hardware included).
Features
Fits most 23" to 46" Panels
Supports up to 70 lbs
Roll/level: +/- 3°, pre or post-installation
Mounting profile: 1.85"

Extension from wall:

20.69"
Max VESA compliance: 400 x 400
Single stud or solid wall attachment
VESA Standard Compatibility (width x height):
100 mm x100 mm - 400 mm x 400 mm
Maximum VESA Mounting Configuration:
400 mm x 400 mm
Screen Size Compatibility:
Most 23-46 screens
Maximum Weight Capacity:
70 lbs. (31.75 kg)
Product Color:
Black
Fits most
23 In - 46 In flat panels
Supports
up to 70 lbs.
Tilt:
+10° to -3°
Mounting profile:
1.85 In
Extension from wall:
20.69 In
Other:
Brass bushing for smooth adjustments
Cable management shroud
Manuals & Technical Documents
This download is available in more than one file format. Please select the file format you want to download.
Pending Reviews