Ready to Partner with WAVE
WAVE Electronics is a national distributor of A/V and security electronics that sells to businesses in the audio, video, and security business.
"It is our mission to build a strong long term business partnerships through unparalleled customer service, education, marketing, and quality products."
If you have an audio, video, or security company and wish to become a WAVE Electronics dealer, please follow the Apply Now link below complete the application.
WAVE Electronics respects your privacy. All information provided will not be shared with third parties.
Click here to view our Privacy Policy.
Click here to review the 
WAVE Electronics does not condone, support, and is not authorized to sell its products to online resellers or transshipping resellers.
WAVE Electronics does not sell to the general public.
To apply to become a dealer; click here
Once submitted, the New Accounts team will review your information provided and inform you of your account status within two business days. Upon approval, you will receive a welcome email with your new account information and login to our website. If you have any questions in the meantime, please email  

[email protected]

.
Awards
The CE Pro Quest for Quality highlights companies for their 'people-related' services solely based on dealer's opinions. WAVE Electronics has won over 18 of these awards spanning the spectrum from Platinum to Silver for our website, dealer programs, training programs, customer service, marketing assistance, and trade show presence. Thank you to all the dealers that have consistently chosen us as their preferred distribution partner.
Trainings
WAVE Electronics is dedicated to strengthening the independent dealer base through focused trainings with its eleven in-house training facilities. WAVE Electronics conducts over 300 manufacture trainings annually and prides itself for keeping dealer on the cutting edge of new products and technology.
Technical Support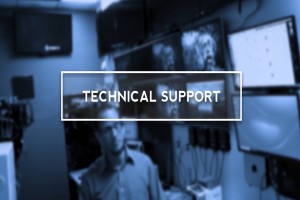 In house technical support team is here to help you get through those challenging installations.
Dealer Marketing Services
Our state of the art marketing department not only drives all aspects of our marketing efforts in-house, but also offers dealers everything from design to finish good solutions that make them larger than life. Have one of our design experts help build your brand with solutions ranging from items as simple as professional business cards to full design branding concepts.